Kahoot is a popular game-based learning platform that has gained widespread recognition among educators, students, and trivia enthusiasts. It provides an engaging and interactive way to create quizzes and play with friends or colleagues globally. However, while Kahoot has its merits, it may not always be the perfect fit for everyone's needs. This is where the best Kahoot alternatives come into play.
There are numerous Kahoot alternatives available online, both free and paid, catering to various educational and business requirements. These alternatives offer similar features and functionalities as Kahoot, along with some unique and advanced options, making them worth exploring.
In this article, we will delve into the top 11 Kahoot alternatives in 2023, covering both free and paid options. We will also discuss the key features to look for in a Kahoot alternative and provide recommendations for the best alternatives suited for different needs, such as remote teams, teachers and students, and audience engagement. So, whether you're an educator, a student, or a trivia fan, read on to discover the best Kahoot alternatives that cater to your specific requirements.
Why Look for Kahoot Alternatives?
While Kahoot! is one of the most popular and well-known game-based learning platforms, it may not always be the best fit for everyone. There are several reasons why you might want to explore Kahoot alternatives, including the following.
Limited features
Kahoot! offers a range of features for creating and playing quizzes, but it might not have everything you need for your specific use case. For example, some users might find the platform's tracking and reporting features to be too complex or lacking in detail. Additionally, Kahoot! is primarily focused on multiple-choice and true/false questions, which might not be suitable for all types of learning content.
Specific needs
Depending on your audience and the purpose of your quizzes, you might need a platform with more customization options, different types of questions, or better support for remote teams. In these cases, it can be helpful to explore alternatives that cater to your specific needs and preferences.
Free version limitations
While Kahoot! offers a free plan for individual teachers and students, but it comes with some limitations, such as a cap on the number of participants per session. Larger organizations or users who require more advanced features might find the paid plans to be too expensive, making it essential to look for more budget-friendly alternatives.
By exploring Kahoot alternatives, you can find a platform that better aligns with your requirements and preferences, ensuring an engaging and effective learning experience for your audience.
Top 11 Kahoot Alternatives in 2023
As the demand for online learning and interactive quizzes continues to grow, finding the right Kahoot alternative becomes essential. Teachers, students, or business professionals— there's a platform out there that can cater to your specific needs.
Here are the top 11 free and paid Kahoot alternatives you can consider in 2023.
Paid Kahoot Alternatives
There are a wide variety of great benefits to using paid Kahoot alternatives, including more interactive experiences, a library of existing trivia, AI quiz generators, and so much more.
1) TriviaNerd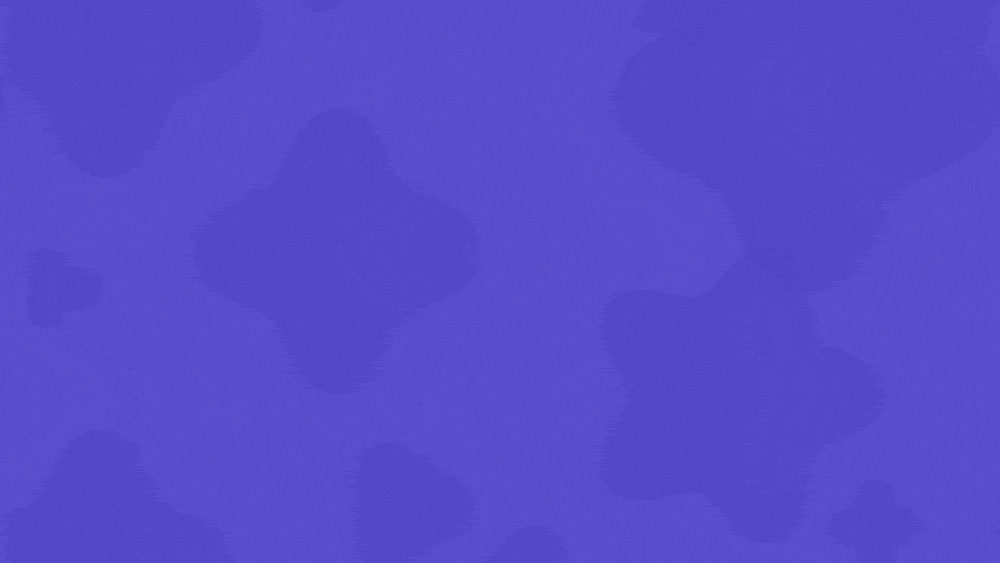 TriviaNerd is a multiplayer trivia game platform that lets you and your class or team play trivia games together. It's a great way to improve classroom or employee engagement.
With TriviaNerd, you can play trivia games during class, team building activities, team meetings, trivia nights, or even at home.
Some other features of TriviaNerd include:
A library of 100,000+ trivia questions and correct answers
Interactive gameplay with sound effects, animations, as you play in real-time, and so on
Easy-to-join fun quizzes from your mobile devices, laptops, and so on
A leaderboard system for you to keep track of scores
A team versus team feature for teams who want to break into groups and win games together.
TriviaNerd doesn't have a free account, but it provides the same trivia gameplay that Kahoot provides at a lower price.
2) Quizbreaker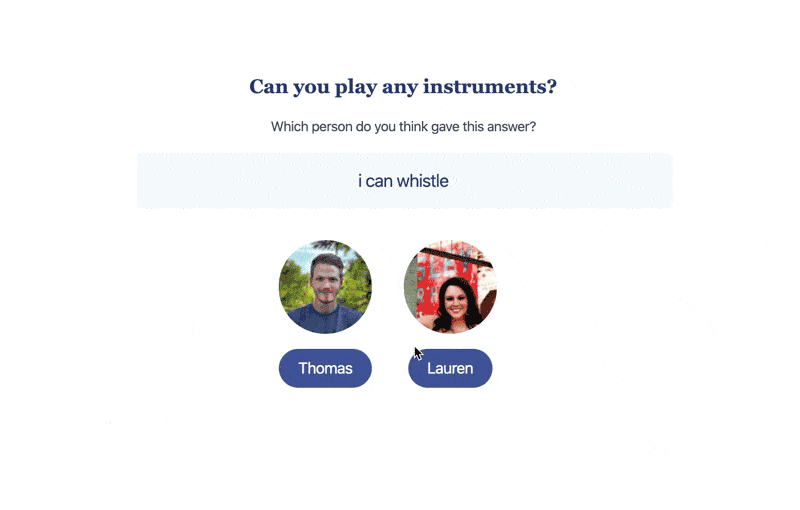 Designed for businesses, Quizbreaker is an ice breaker and online team-building platform that offers a range of tools and features for teams who want to get to know each other amidst their busy schedules.
Quizbreaker lets your run asynchronous ice breaker questions and gamifies it by getting teams to answer customized quizzes and guess whose answers they receive. Not only is the concept simple. It's effective, helping thousands of teams build trust and familiarity with relative ease.
3) Socrative
A user-friendly Kahoot alternative, Socrative offers a range of tools and features for creating and managing quizzes, live polls, and assessments. With a focus on student engagement, Socrative is perfect for teachers and students alike.
4) Nearpod
Nearpod is a student engagement platform that offers a wide range of pre-made lessons and the ability to create your own. With features like virtual reality, collaboration boards, and formative assessments, Nearpod is perfect for teachers looking to create an immersive learning experience.
5) Quizalize
Quizalize is a mobile and web-based platform that allows teachers to create engaging quizzes and track student performance. With over 120,000 pre-made quizzes and the option to create your own, Quizalize is an excellent alternative to Kahoot for educators.
6) Brainscape
Brainscape is a flashcard-based learning platform that uses cognitive science to help users learn faster and retain information longer. With a focus on efficiency, Brainscape is an excellent alternative to Kahoot for students and professionals alike.
7) Slido
Slido is an audience engagement platform that offers live polling, Q&A, and quizzes for meetings and events. With a focus on simplicity and ease of use, Slido is perfect for businesses looking to engage their audiences.
8) ClassDojo
ClassDojo is a classroom management platform that allows teachers to motivate students, share progress with parents, and create a positive learning environment. With a focus on communication and collaboration, ClassDojo is an excellent alternative to Kahoot for educators.
As you explore these Kahoot alternatives, consider the key features that each platform offers, such as integration capabilities, assessment tools, and audience engagement. By finding the right alternative for your needs, you can create a more engaging and effective learning experience for your students or team members.
Free Kahoot Alternatives
Looking for a free alternative for Kahoot? Check out these options.
9) Quizizz
A popular alternative to Kahoot, Quizizz allows users to create and participate in engaging quizzes and lessons. With a vast library of pre-made quizzes and the ability to create your own, Quizizz is perfect for educators, students, and remote teams.
10) Google Slides
While not specifically designed for quizzes, Google Slides can be an excellent alternative to Kahoot for creating interactive presentations and quizzes. With the added advantage of seamless integration with other Google tools, Google Slides is a versatile option for education and business.
11) Pear Deck
Pear Deck is an interactive presentation tool that allows educators to create engaging quizzes and lessons. With a focus on student engagement, Pear Deck offers various templates and question types to keep students interested and involved.
Frequently Asked Questions
What are some of the best Kahoot alternatives for remote teams?
Remote teams often face challenges in maintaining engagement and fostering collaboration. Team building activities and virtual events are essential for keeping team members connected, motivated, and productive. Here are some of the best Kahoot alternatives for remote teams to consider for their team building and virtual events:
TriviaNerd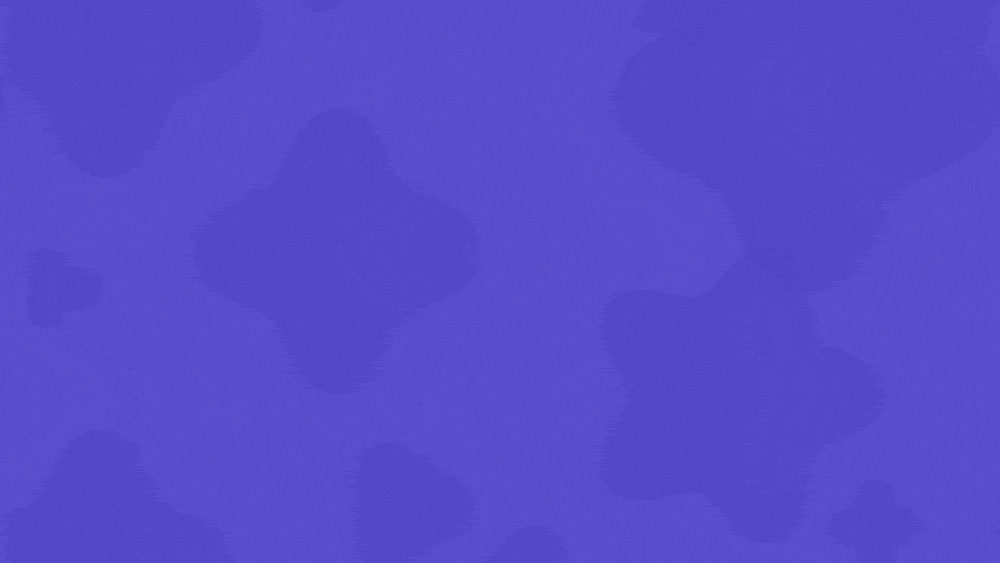 Of course, we're going to recommend TriviaNerd again! TriviaNerd is designed for various settings both offline and online. Remote teams of all types and sizes use it all the time for ice breakers, team building, corporate Zoom parties, webinar breaks, and more. It's also perfect for virtual team meetings, training sessions, or even casual get-togethers.
TriviaNerd also allows you to create your own trivia questions or select from a vast library of pre-made quizzes. This customization enables remote teams to tailor their trivia games to their industry, company culture, or specific team interests, fostering a more engaging and relevant experience.
Moreover, you can use a tool like TriviaNerd to ]break the office monotony with a fun trivia challenge](https://www.trivianerd.com/trivia-games-for-the-office).
Brightful
Brightful offers a suite of icebreaker games and group activities that can help improve communication and social interaction among remote team members. With customizable games like Draw It, Question of the Day, and Trivia, Brightful allows you to create engaging and fun experiences tailored to your team's needs.
Quizlet
Quizlet is a free Kahoot alternative that provides a wide range of interactive review games and study tools. Remote teams can use Quizlet to create quizzes for team building, training, or just for fun. Its user-friendly interface makes it easy to organize and play quiz games with your team, even if they are spread across different locations.
Jeopardy Lab
Jeopardy Lab is an excellent option for remote teams looking to create their own Jeopardy-style quiz games. The platform is easy to use and allows you to customize the questions and categories to suit your team's interests and needs. This can be a great way to test your team's knowledge of company or industry-specific topics, or simply to have some fun during a virtual event.
Trivia
Trivia is an online quiz platform that integrates seamlessly with Slack and Microsoft Teams. Remote teams can use Trivia to play quick, five-minute quizzes during meetings or break times. This can help to break the ice, foster team bonding, and inject some fun into your team's regular routine.
Trivvy
Trivvy is a platform designed specifically for hosting team-building trivia games. With features like themed rounds, quickfire mode, audio or visual questions, and customizable trivia, Trivvy is well-suited for remote and hybrid teams of all sizes and experience levels.
By choosing one of these Kahoot alternatives, you can ensure that your remote team stays engaged, connected, and entertained during team-building activities and virtual events. Consider the specific needs and preferences of your team members when selecting the right platform for your organization.
What learning platforms can teachers use?
In today's digital age, a learning platform that caters to the needs of both teachers and students is crucial for effective teaching and learning. The best Kahoot alternatives for teachers and students should not only be engaging and interactive but also support formative assessment, integrate with tools like Google Classroom, and offer a wide range of features. Here are some top options to consider:
Canvas
Popular among higher education institutions, Canvas by Instructure provides a comprehensive learning platform with extensive capabilities for creating in-depth lesson plans and curricula. Teachers can integrate their own apps and tools to customize the ideal digital classroom for their students.
SeeSaw
As a student-driven digital learning platform, SeeSaw saves teachers time and helps them create engaging learning experiences. With various games and tools, SeeSaw is an excellent Kahoot alternative for fostering creativity and collaboration among students.
Blackboard Learn
Part of the Anthology suite, Blackboard Learn offers a comprehensive LMS with an open, customizable backend architecture for tech-savvy educators. While it may be more expensive than Kahoot, its robust features make it a popular choice among higher education institutions.
When selecting the best Kahoot alternative for your classroom, consider the specific needs of your students and the features that will best support your teaching style. By choosing the right learning platform, you can create an engaging and effective learning environment for both teachers and students.
What are some considerations when choosing a Kahoot alternative?
Now that you've explored various Kahoot alternatives, you might be wondering which one is the best fit for your specific needs. You've come to the right place! In this section, we will discuss some best practices for selecting the ideal platform to enhance your learning experience.
Identify your objectives. Before diving into a new platform, it's crucial to identify your primary goals and objectives. Are you looking for a tool to engage your students in a more interactive way? Do you need a robust LMS for managing courses and assignments? Understanding your objectives will help you narrow down your options and choose the platform that aligns with your needs.

Consider your audience. The age group, learning style, and preferences of your audience play a significant role in determining the right platform. For instance, younger students might prefer a more gamified experience, while adult learners could appreciate a more structured, in-depth platform.

Evaluate features and functionalities. Each Kahoot alternative offers a unique set of features and functionalities. Make a list of the essential features you need and compare it to what each platform offers. This will help you identify the platform that best meets your requirements.

Ease of use. A user-friendly platform is crucial for ensuring a smooth learning experience for both educators and learners. Test out the platform's interface and navigation to ensure it is easy to use and understand.

Integration with existing tools. If you're already using certain tools, such as video conferencing software or a specific LMS, it's essential to choose a platform that integrates seamlessly with these tools. This will help you maintain a cohesive learning experience without the need for multiple platforms.

Budget. While there are several free Kahoot alternatives available, some platforms require a subscription or one-time payment. Consider your budget and the value each platform offers to make an informed decision.

Support and community. A platform with a strong support system and active community can be invaluable for troubleshooting issues and sharing best practices. Look for platforms with dedicated support teams and active user forums to ensure you have access to the resources you need.
By considering these factors and keeping your specific needs in mind, you'll be well on your way to selecting the perfect Kahoot alternative to enhance your learning experience.
Do these Kahoot alternatives offer accessibility features for students with special needs?
Yes, many Kahoot alternatives recognize the importance of accessibility and strive to accommodate students with special needs.
For example, Quizizz includes a read-aloud feature that reads questions and answers aloud, assisting students with visual impairments or reading difficulties. Additionally, Quizizz provides an option to adjust the timer for each question, allowing students with cognitive or processing challenges more time to answer.
Quizalize is another platform that emphasizes accessibility by offering customizable font sizes, colors, and background themes. This flexibility helps students with visual impairments, dyslexia, or other reading difficulties to engage more comfortably with the quiz content.
Furthermore, Quizalize allows educators to control the pace of the quizzes, providing additional support for students who may require extra time to process information.
Overall, many Kahoot alternatives prioritize inclusivity by incorporating accessibility features and customizable options to ensure a more engaging and supportive learning experience for students with diverse needs.
Final Thoughts
There are numerous Kahoot alternatives available in the market, catering to various needs and preferences. These platforms offer a wide range of features and functionalities that can help you create engaging quizzes and interactive learning experiences for your audience.
So if you're a teacher, a student, a remote team, or simply looking to engage an audience, explore the best alternatives to Kahoot! can help you find the perfect fit for your specific requirements.
Remember to consider key features such as customization, ease of use, and audience engagement when choosing a Kahoot alternative. By taking the time to explore these options and asking the right questions, you're sure to find a platform that not only meets your needs but also enhances the overall learning and quizzing experience for everyone involved. Happy quizzing!